Contains 1000 pieces puzzle and a poster. Finished size:27" x 27"(69*69cm.)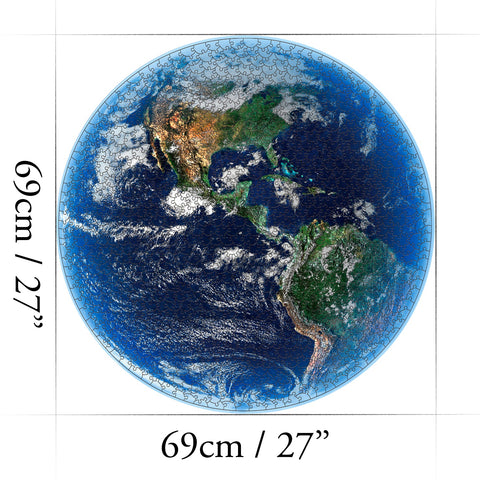 QUALITY: Made on premium board and precisely cut for a snug fit. The pieces are easy to handle and fit into place with that satisfying, almost inaudible snap every puzzler loves.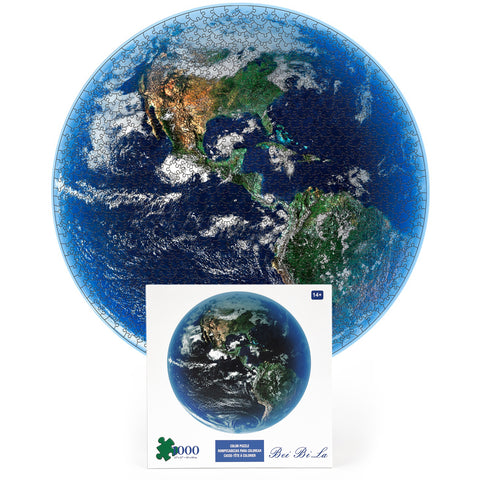 VIBRANT: Crisp, high-res imagery, crafted from the highest resolution images ever taken of the earth.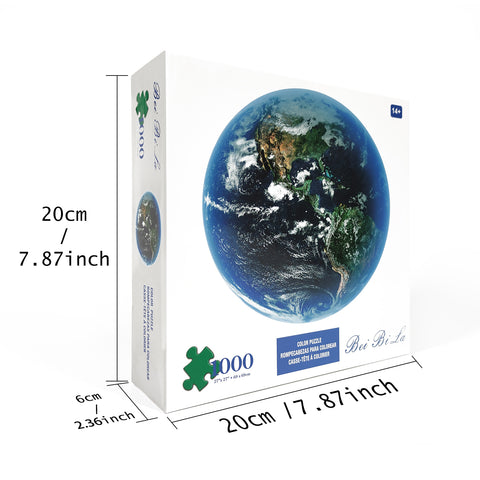 UNIQUE: These circular puzzles are uniquely crafted to provide a one of a kind puzzling experience.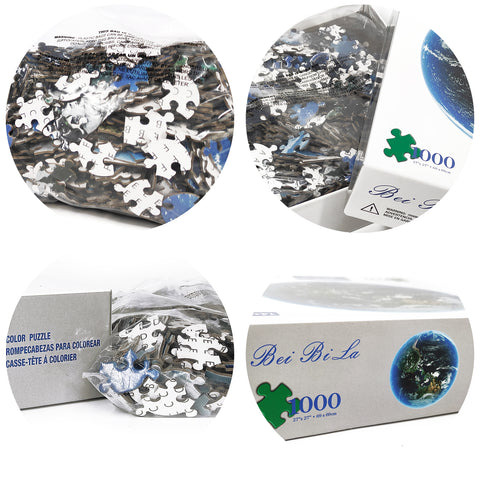 LARGE: The 1000 pieces create a 27-inch circle when completed. The puzzle becomes stunning wall art, perfect for framing.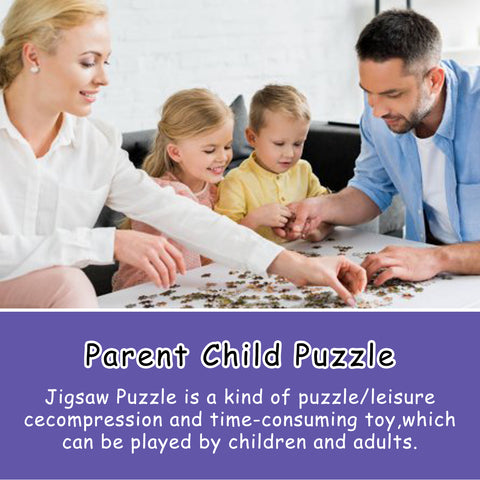 CHALLENGING: The Earth Series puzzles will provide you hours of inspiring screen-free entertainment and mental relaxation for the whole family.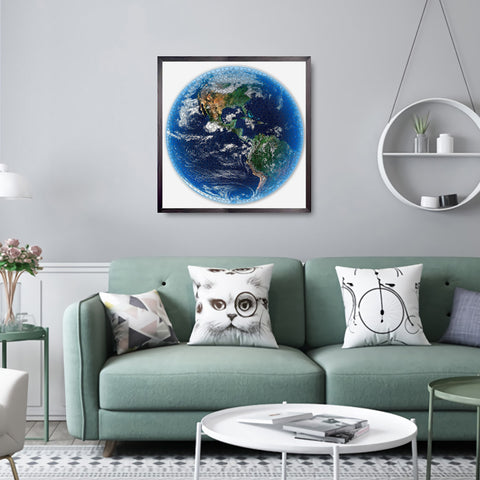 Intellectual game for adults and kids. Good choice for Birthday and Christmas gifts.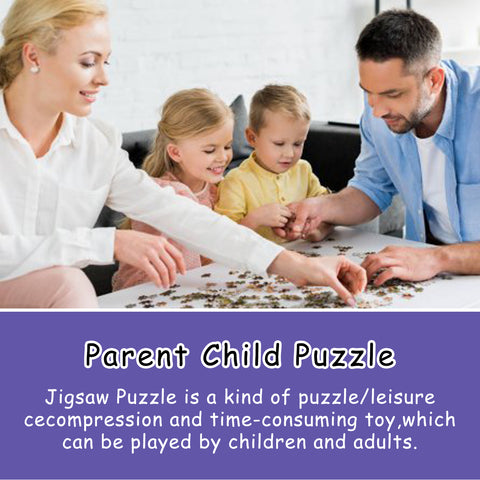 Be made of high quality material, non-toxic. It is perfect for both kids and adults.
Tips: A meaningful decoration - After finished, you could buy a frame to hang it up for decorating your living room, bedroom and other places.
Risk-Free: If you have any questions about our product, please contact us.